Deep-Fried Oreos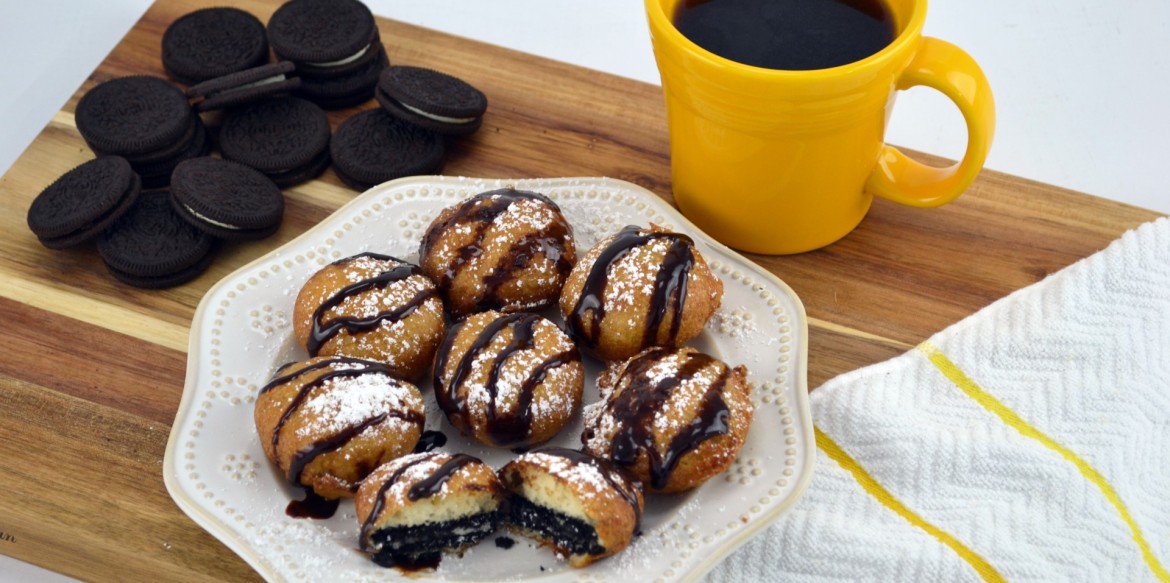 Prep Time: 5 Min | Cook Time: 4 Min | Servings: 20 | Calories:
Ingredients
20 Oreo cookies

1.5 cups pancake mix

1 egg

1 cup milk

2 teaspoons vegetable oil plus more for frying

1/4 cup powdered sugar
Directions
Fill deep fryer with at least 3 inches of vegetable oil

Set deep fryer at 275 degrees to heat oil

Mix the pancake mix, egg, milk and 2 teaspoons vegetable oil in a bowl

Dip each Oreo into the batter, then place in the deep-frying basket.

Drop basket into oil and cook for 3-4 minutes until golden brown all over.

Place the Oreos on a serving plate and sift powdered sugar over the top.
Serve and Enjoy!